Services
for resin floors
Learn about resin surface design, fabrication, and maintenance services.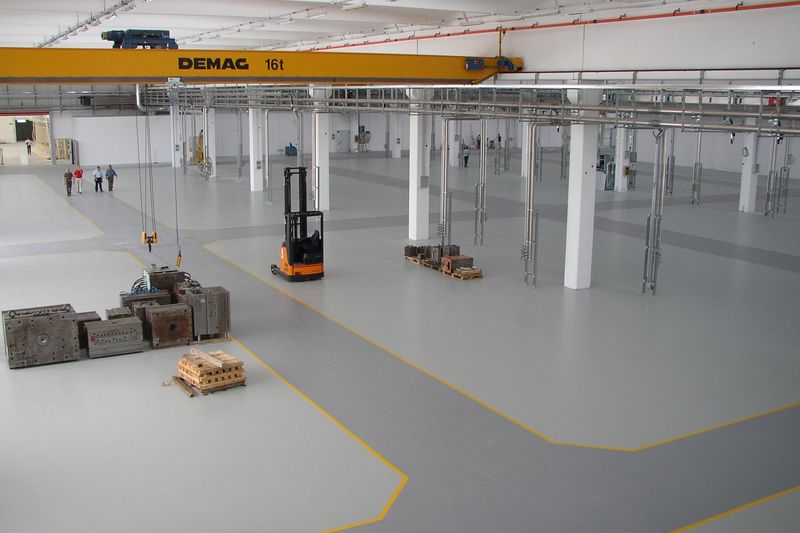 Services offered by Superfici Moderne
Superfici Moderne offers its clients a range of excellence services concerning resin work for industry and residential and commercial buildings. We have been working closely with prestigious clients for more than two decades.
Superfici Moderne designs and manufactures resin surfaces, and offers its customers:
free, no-obligation inspections during which all surveys necessary for the preparation of the project will be carried out.
design for ad-hoc solutions specific to technical and cost requirements (find out why each job needs a unique formulation).
state-of-the-art resin surface and flooring constructions, performed by qualified technicians using state-of-the-art resin tools and formulations.
restorations and repairs of worn and damaged surfaces.
after-sales service and maintenance, including for surfaces already built.
We operate in Veneto (Treviso, Padua, Vicenza, Venice, Belluno, Rovigo), Friuli Venezia Giulia, Trentino and generally throughout Italy.
Resin coatings on industrial, civil, commercial or sports floors can fully comply with legal guidelines about non-slip safety. In environments subject to both pedestrian and lifting equipment traffic, a non-slip floor fully complies with the regulations.
The roughness of floors must be commensurate with the type of environment to ensure suitability requirements and the safeguarding of operating personnel.
Horizontal signage for industry
In conjunction with resin coating of surfaces, in industrial environments the realization of road markings is mandatory. Italian Legislative Decree 81/2008 stipulates the obligation to equip production environments with appropriate safety signs and markings.
Through the use of contrasting colors, vehicle and pedestrian traffic lanes, escape routes and crossings can be delineated.
The signage embedded in the resin surface, as implemented by Superfici Moderne, ensures the longevity of the colors and demarcation marks.
Decorations and markings integrated into the resin coating
Resin floors are an excellent choice for sport fields, including basketball and tennis courts. Their smooth and resilient surface provides an ideal playing surface for high-performance sports. Resin floors are known for their durability, making them perfect for high-traffic sports arenas. Additionally, they are easy to clean and maintain, ensuring the court remains safe and visually appealing for athletes and spectators. With the ability to customize the design and colors, resin floors are the ideal choice for sports fields seeking a durable and aesthetically pleasing solution.