Resin flooring for parking lots, garages and workshops
Superfici Moderne quickly designs and manufactures customizable resin floors that are resistant to heavy loads, chemicals and waterproof are ideal for garages, parking lots and workshops.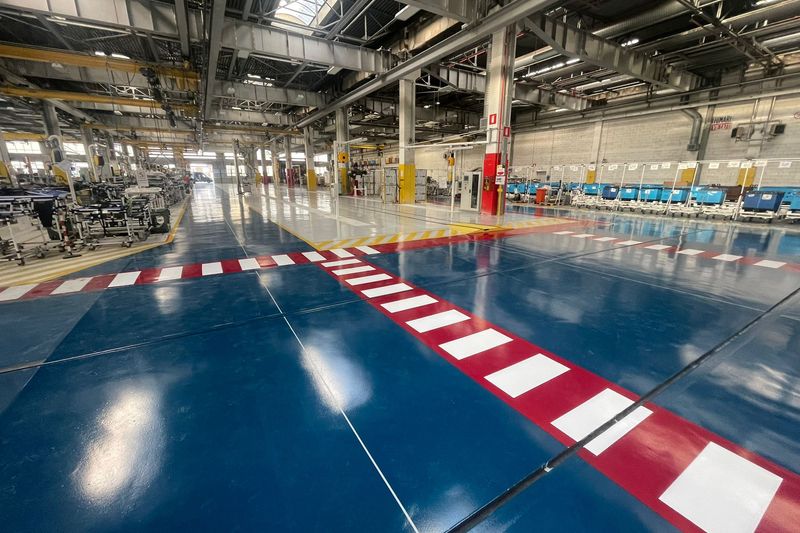 Resin flooring is particularly suitable for use in garages, workshops and parking lots. Floors Superfici Moderne are customizable to the Client's needs, and are chosen for ease of cleaning, mechanical and chemical resistance, and safety: fire retardant and conductive resins are available.
Mechanical resistance to heavy loads.
Chemical resistance to oils, fuel and aggressive substances.
Ease of cleaning.
Waterproofness.
Superfici Moderne, for more than twenty years, has been designing and implementing resin floors, even on very large surfaces, for parking lots and workshops. Our technicians enjoy great knowledge of resin materials, having carried out a large number of projects in Veneto (in the province of Treviso, Verona, Padua, Vicenza, Venice, Belluno and Rovigo) and the rest of Italy.
The benefits of resin flooring for parking lots, garages and workshops
We design and manufacture resin floors for garages, workshops and parking lots. Coatings used in these areas must withstand the stress caused by the transit of motor vehicles and resist chemicals (such as oils and fuels), while offering excellent wear resistance.
Stress-resistant
In garages and underground parking lots, resin coating provides durability and resistance to wear and tear from car and truck traffic. Floors must withstand significant mechanical stresses, both static (parked vehicles) and dynamic (moving vehicles).
Waterproofing
The absence of joints, cracks or crevices makes resin surfaces particularly suitable for use in parking lots and workshops. The resins used are waterproof, thus allowing for deep cleaning without the expenditure of time and money. The formulations of Superfici Moderne are also resistant to corrosive chemicals, so they effortlessly stand the test of time.
Colors, finishes and safety
Surface resin is available in many variations. With the correct formulation, chosen by Superfici Moderne based on customer requirements, it is possible to give the coating non-slip and dustproof properties . The color of the pavements can be freely customized to differentiate, for example, transit lanes from spaces reserved for car parking. In addition, road markings can be integrated into the resin floor surface.
Speed of executione
Technicians at Superfici Moderne, thanks to first-rate building materials and state-of-the-art techniques and machinery, can realize extensive resin flooring in a short time. The adoption of resin in construction or renovation processes makes it possible to significantly reduce the duration of work.